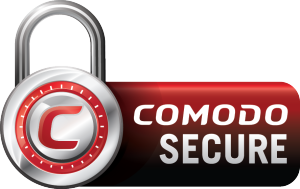 We understand that you're concerned about the security and privacy of your online transactions. This is why we use Comodo to ensure that your valuable data, such as credit card details, are encrypted when you interact with this site.
We employ state-of-the-art data encryption to ensure safe and secure transactions to this site.
Your computer and ours agree to transpose whatever we are sending into an unintelligible "hash" of characters, using a technology called SSL.
Secure Sockets Layer, or SSL, is the security technology for encrypting a link between a web server and a browser. All data passed between our web server and your browser remains private and secure.