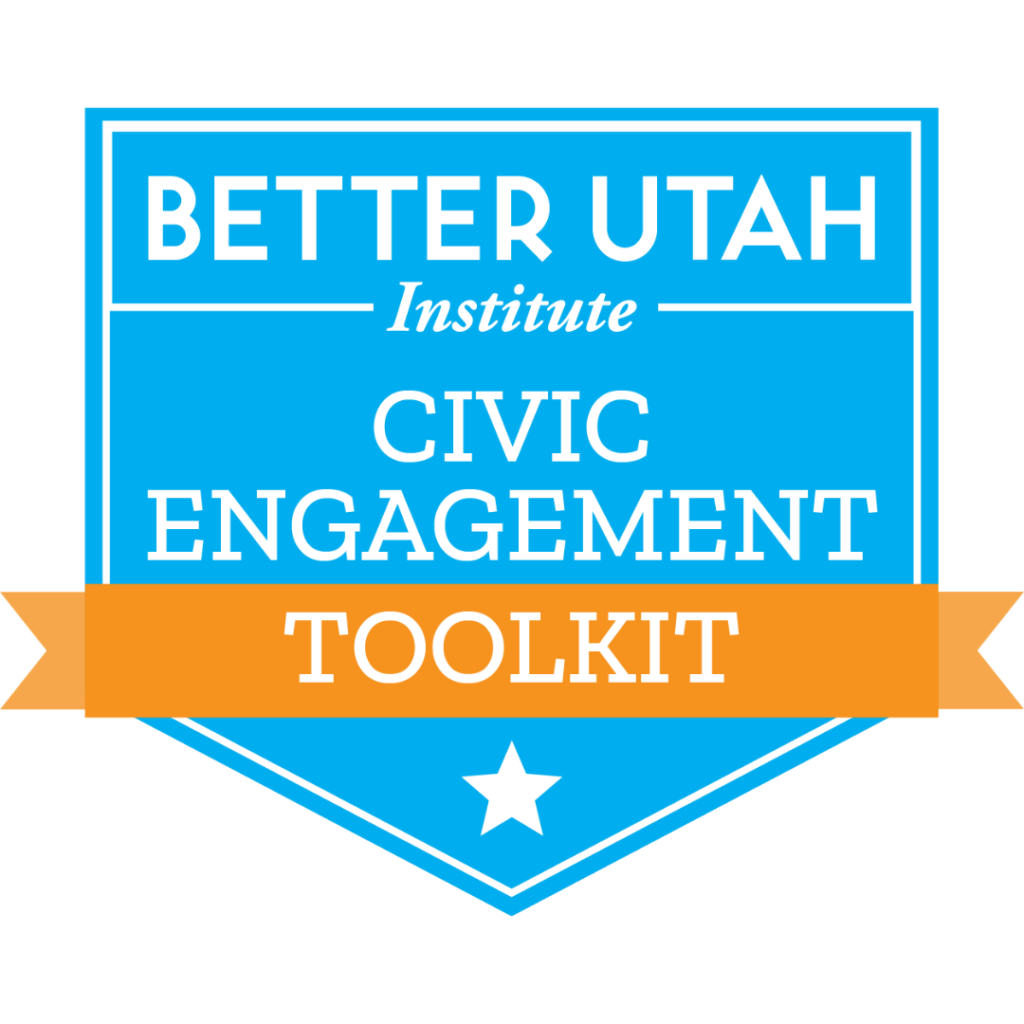 Talk about a labor of love! This project started at one organization and finished at another. I spent from June 2020 to February 2022 developing and launching this toolkit. It was genuinely a dream job. It allowed me to work toward my personal goal of inspiring and educating everyone about civic engagement.
One of the most significant barriers to engagement is knowing how the system works. Many individuals from marginalized communities don't have access to that information. To increase participation, we have to offer everyone basic knowledge of how the system works and give them the confidence to speak up. This toolkit was created with that objective in mind.
I built the toolkit entirely in WordPress. Due to the nature of the grant funding the work, the "Getting to Know You" course and the "Civic Engagement 101" course were initially built as stand-alone pages connected by a gamification system. Before adding the third course, "Utah Legislature 101," I moved everything over to the LMS LearnDash, which afforded the project more growth and gamification opportunities.
This course has three lessons:
"What kind of advocate are you?" is a personality quiz built in Gravity Forms to ascertain how users feel the most comfortable getting engaged. Users earn a badge after the quiz. Take a closer look on this portfolio page.
"What's your issue?" is another quiz built in Gravity Forms to help users narrow down their focus by encouraging them to pick just one advocacy issue. Users earn a badge and a certificate after this quiz.
"Find your lawmakers" has users self-select their Utah lawmakers using a Gravity Form. A dashboard is created through automated processes and gamification with the lawmakers' names, pictures, and links to their official government contact pages and our org email outreach buttons.
This course introduces five civic engagement areas: getting informed, taking action, voting, building relationships with lawmakers, and taking leadership positions. It involves interactive games, quizzes, and gamification badges, culminating in users creating an action plan. The action plan is an interactive pdf that has the photos, names, and district numbers of the user's lawmakers and the plan of action laid out step by step.
Timed to launch as the 2022 Utah Legislative Session started, I developed this course to answer the frequently asked questions beginning advocates have asked us over the years. We tackle the basics of the Utah Legislature and how an idea becomes a bill and then ultimately a law.