Can we talk about bathrooms? Because that's all I am thinking about these days. Well, not really. It's what I am trying to force myself to think about to distract me from you know, the whole political climate, and what not.
I don't know about you, but I have spent many a day obsessing over a couch, but never a faucet. We have lived for 12 years with the worst bathrooms. Upon entering either our full bath or our 3/4 bath, I had to do some fancy mind gymnastics to not totally break down and cry. When going back through 12 years of photos, I can't even find any of our full bathroom. We'll be talking about that room in the near future.
Today though, I want to talk about our new master bathroom. It has spent its life as the most poorly laid out bathroom in the history of bathrooms. First of all, the door placement was super weird. It opened right off our kitchen and immediately into the shower enclosure.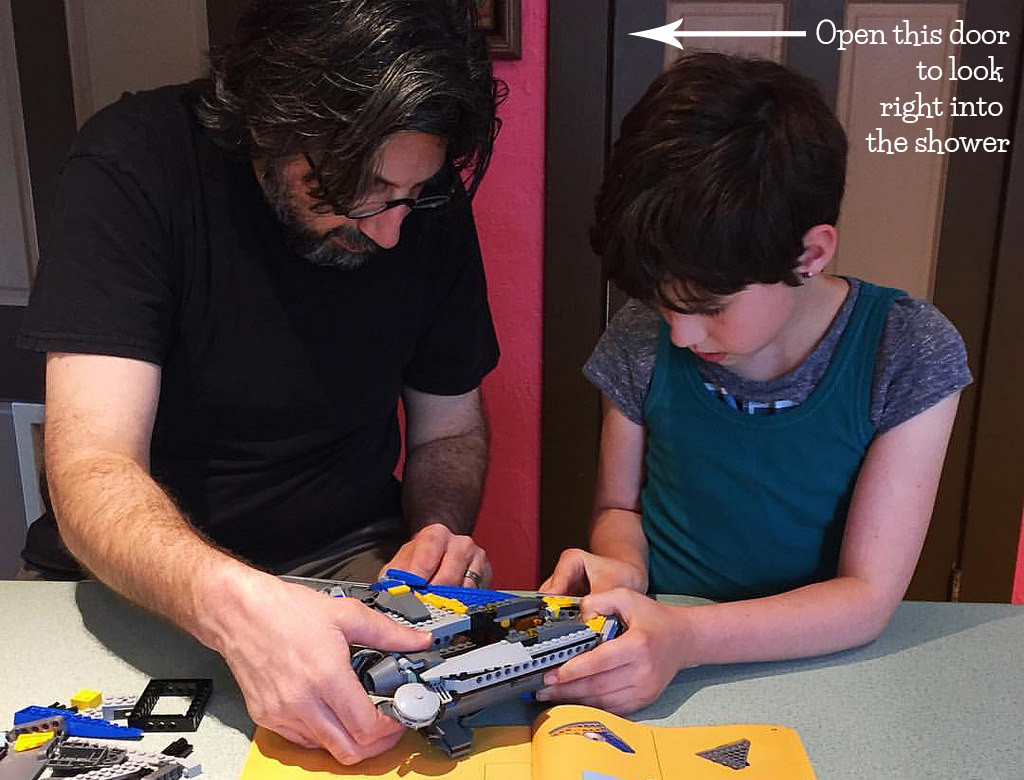 That poor little bathroom. I have to assume that the shower enclosure was installed by someone with poor eyesight AND motor skills, or else they were in a REALLY big hurry. It was messy and just poorly done. Even though it was a corner enclosure, there was MAYBE one foot of space to walk by the shower to get to the toilet and the sink. There was no heating vent in the room and very little insulation. The idea of sitting on the toilet was a "no go" from September to March. I refused to ever shower in there. I guess that was good for Brett, as he basically had his own private bathroom. We tried to gussy the room up with paint and my collection of big eyed art, but even the bright paint, glitter toilet seat, and EVE paintings couldn't make this an inviting space.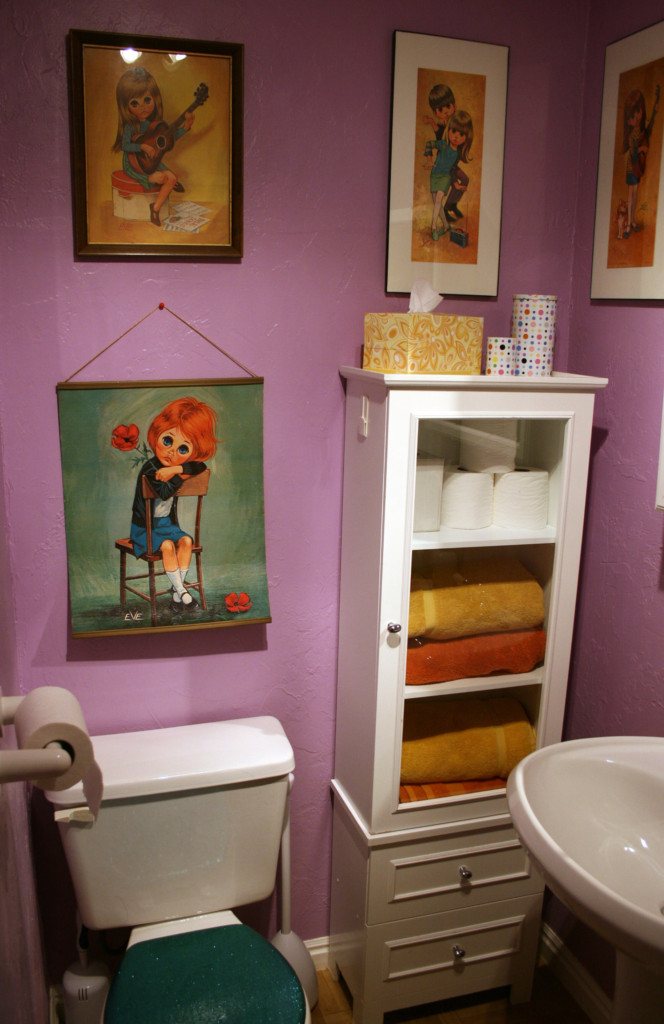 Save
The day our contractors began demo on this room, I was ecstatic. No matter what happens from here on out, it has to be better than that bathroom! In the following picture you can see the shower hardware. Right. In. Front. Of. The. Doorway.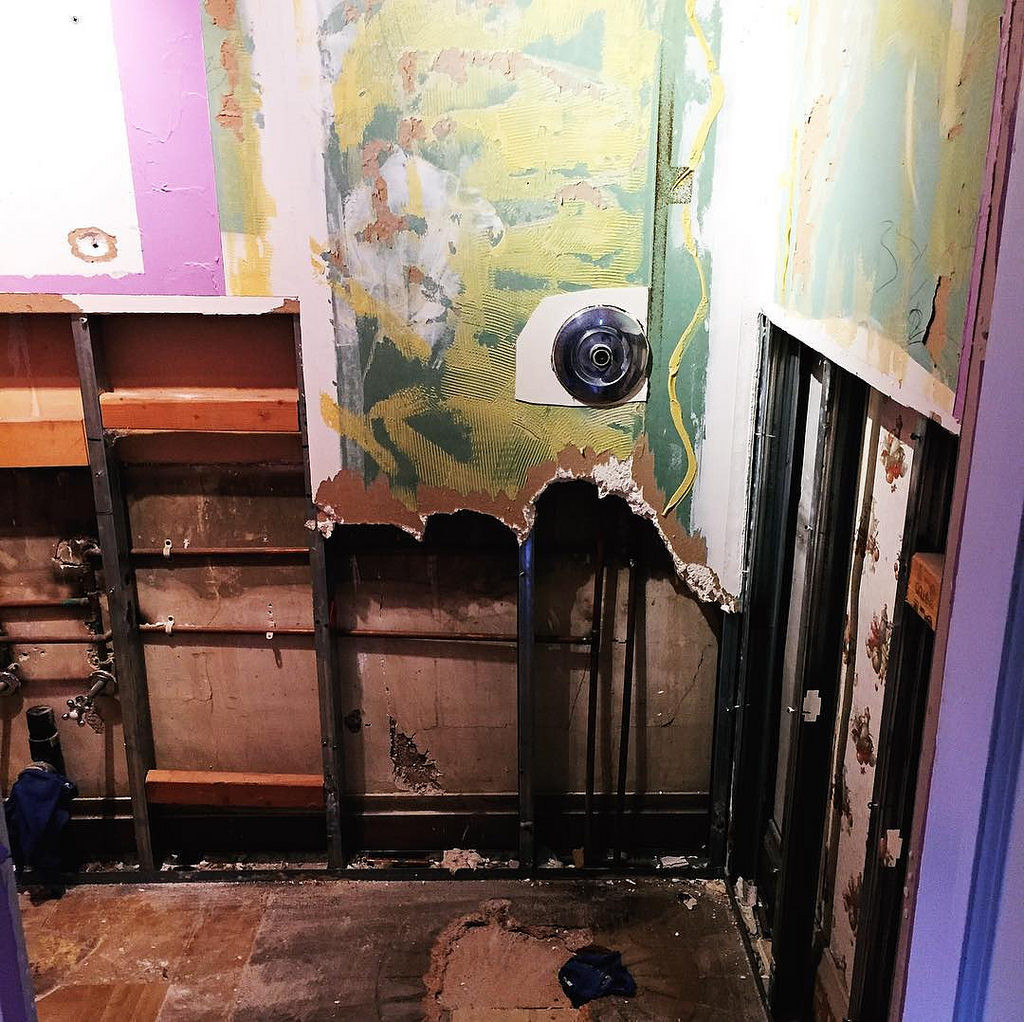 We are sealing off the doorway to the kitchen. The entrance will be on the other side of the room, accessible from our new master bedroom. The new foot print will be about 5 feet by 8 feet.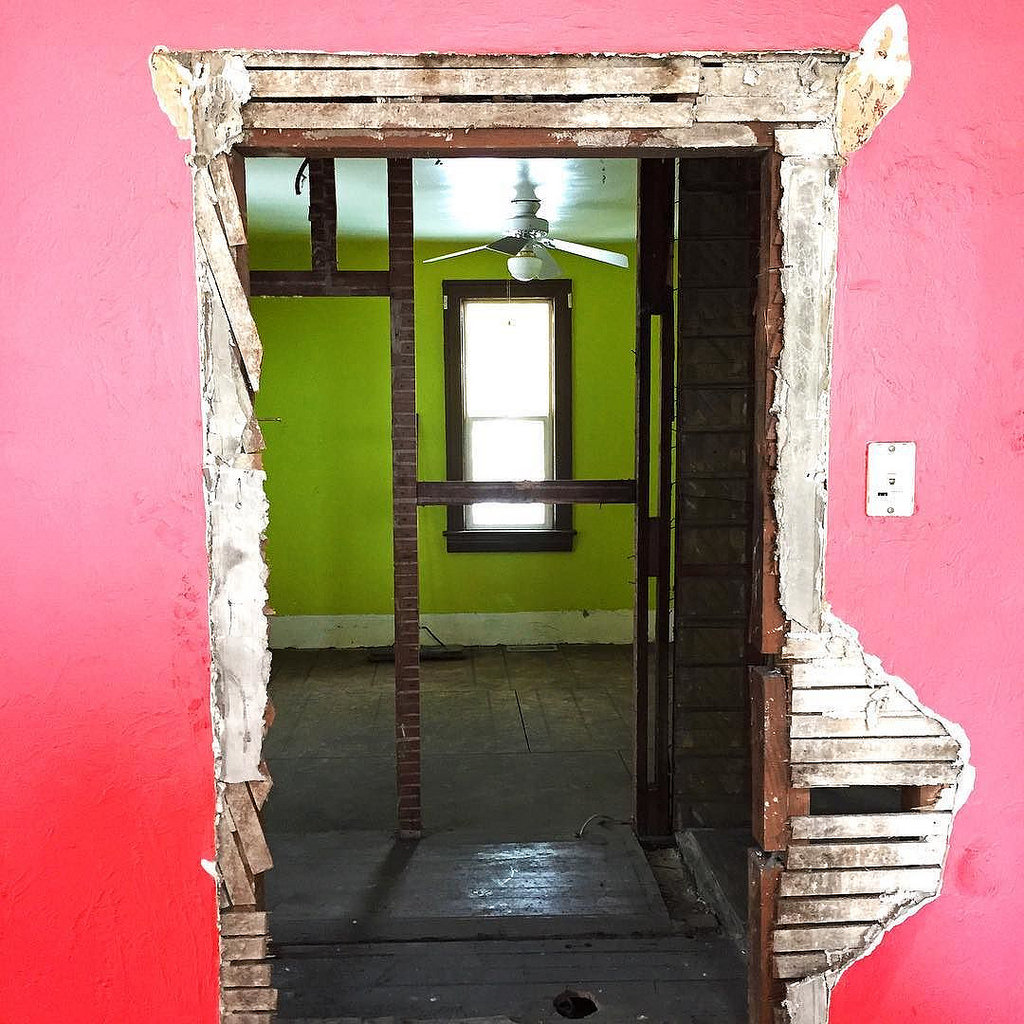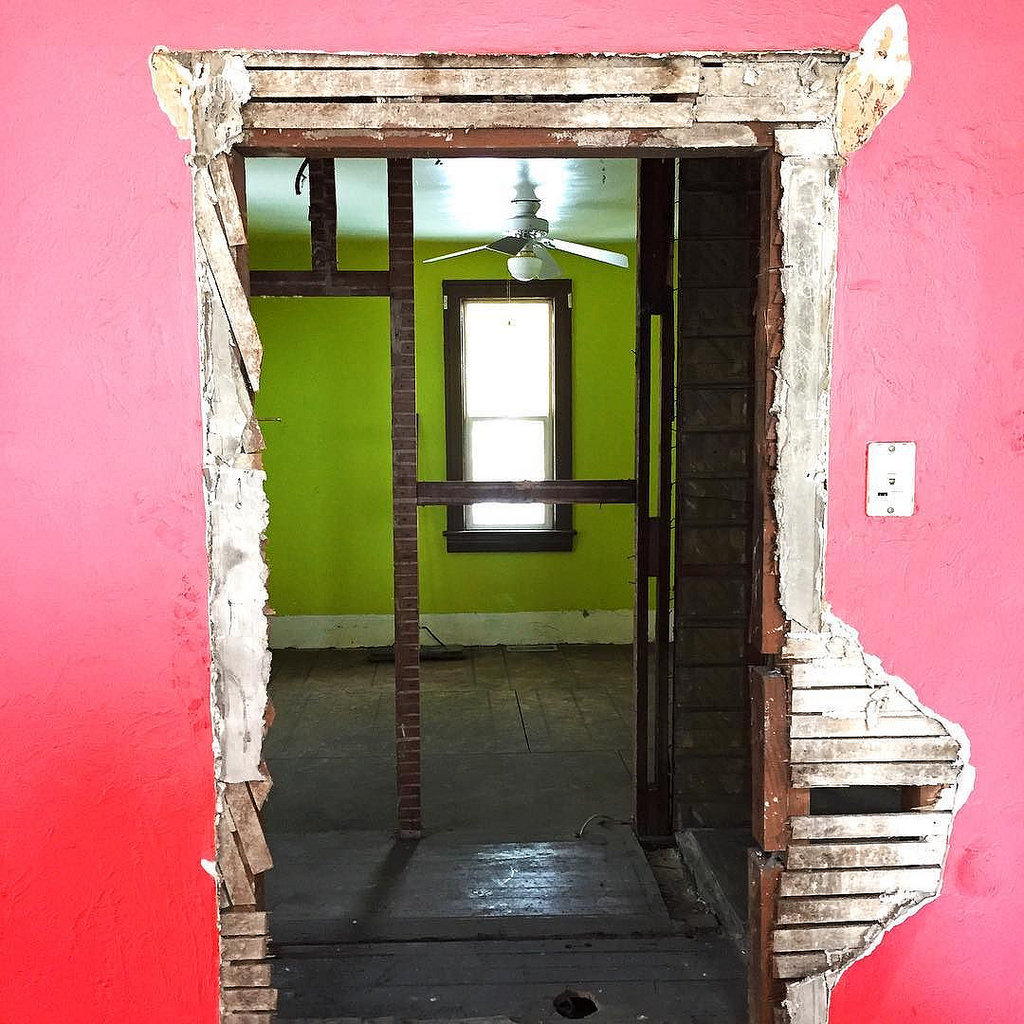 We now find ourselves with a blank slate. That's pretty exciting, but totally daunting at the same time. We have lived for so long with hideous bathrooms. I hadn't even allowed myself to dare to dream of what a new one would be like, let alone one with a whole new layout. So follow me in subsequent posts as I brain storm my way into a fabulous master bathroom.